Roofing Services Albany NY
Our Service Promise
We promise our team will work to deliver to outstanding results by way of a professional, thorough completed project. We are committed to clearly communicating with you at every step of the process to ensure you understand how we are going to complete your roofing project to your satisfaction. We will take care of everything from upfront preparations and planning all the way to clean up. You will find we will leave your home or place of business as clean as when we first arrived.
We are a licensed, bonded and insured roofing company and ensure we have a quality team of professionals, all who are required to pass background checks.
Albany Residential and Commercial Roofing Services
Our specialty is in addressing the roofing needs of homeowners throughout the Capital Region. Regardless of the kind of work you need done, whether it be simple gutter or downspout repair, or a major project involving the complete replacement of your home's roof, flashing, gutters etc, we will always commit to doing exceptional and professional work at a fair and affordable price.
We are confident in the skills of our roofing specialists, trained to deliver a first-class roofing solution. Ultimate Roofing maintains a fully-staffed team of skilled craftsmen who have a vested interest in ensuring the roofing project gets completed to exacting standards.
If you need a full roof replacement on an older roof that is giving you problems or if you are planning on new construction, there are many factors to consider to ensure you have a roofing solution that stands the test of time. You will want to consider the style of your roof, color options and, most importantly, cost. Something many people are not aware of is the structure of your home might limit the type of roofing materials that can be used. For example, a flat or low-sloping roof might require a different type of roofing product than a roof having a steeper pitch. This is why we recommend having us come out for a FREE inspection of your existing roof so we can provide you with your options, based on your specific needs, always keeping in consideration your budget.
We would be honored to personally visit your home and provide you with a free estimate for the work we would recommend. It is our objective to ensure you have trust and confidence in our capabilities and rely on us for years to come!
Check out our gallery of some of our projects we have completed.
Emergency Roof Repairs | Full Roof Replacements
Running a business, as we know first-hand, can be an overwhelming list of responsibilities and obligations. It is important to be able to place trust and confidence in your place of business, knowing that the roof is structurally-sound and installed to specific industry standards. The goal is to be able to focus on running and growing your business, not having to deal with maintenance and repairs on a regular basis.
Ultimate Roofing proudly offers a full suite of professional commercial roofing services to businesses in and around the Greater Capital Region. Whether you are a small business owner with a free-standing business, or you are a property manager responsible for a strip mall housing dozens of local businesses, we will deliver a roofing solution to meet your specific needs and requirements.
It is our objective to keep the entire roofing process simple. We will always communicate our process to you and ensure we understand your goals and objectives. Let us help you protect your business investment by providing you with a first-class roofing solution!
We offer the following assurances for your place of business:
Help to reduce your utility expenses and keep your building dry and comfortable
Provide maintenance and warranty solutions that will protect your property from the possibility of future damage
Provide exceptional resistance to the harsh and cold winters we can experience Upstate New York
Ensure your roofing is durable and flexible to address the hot and humid weather in the summer
Complete our work quickly, efficiently and thoroughly so it does not interfere with business operations
Remain on-time and on-budget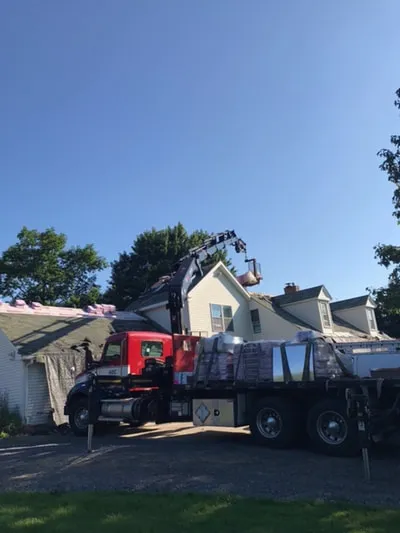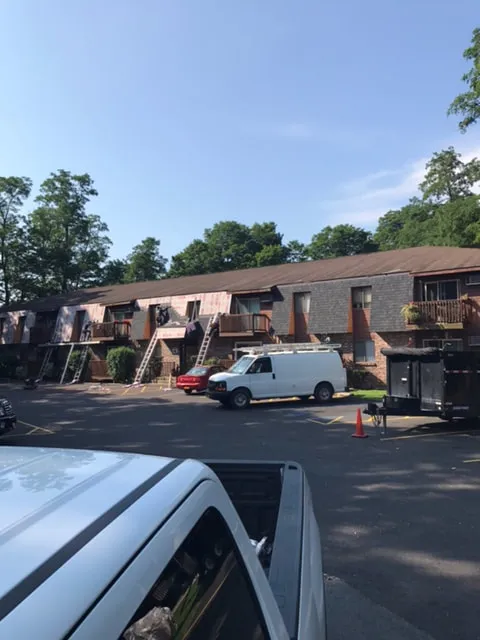 FREE Roofing Estimates
At the end of the day, a business owner simply wants to focus on revenue-generation activities. Roof problems can really be major distractions and profit busters. We fully believe it is better to change your oil rather than replace your entire engine. That said, if you have some minor roofing problems like small leaks or cracks, it is always best to have a certified roofing professional take a look at it. In the long run, this will save you substantial amounts of money. Contact us today and schedule your complimentary onsite roofing estimate!
What should give you peace of mind is our roofing specialists are available at a moment's notice. Whether it's a small issue or a major concern, Ultimate Roofing has the experience and expertise to complete your project right, the first time. Our commitment is to providing you with a cost-effective, high quality roofing solution that will give you peace of mind for years to come.
Ultimate Roofing will:
Drastically save on heating and cooling costs with energy-efficient thermoplastic polyolefin
Isolate the area of concern with infrared thermal inspections
Address ONLY the work that needs to be done based on recommendations
Reduce any risk for health concerns with affordable asbestos removal, if necessary
Avoid future damage or the potential for cracks with a flexible, waterproof membrane
Ensure your business operations are not interrupted
Provide a high-quality, affordable and professional roofing solution for your business
See some of our testimonials from past projects here.
Professional Residential Roofing Services
Your roof is a very important home investment that is frequently overlooked. Financing May Be Available.
Think about this: what could be more important than literally having a roof over your head? Everyone knows that roof repairs can be expensive, but you need to consider the fact that a new roof simultaneously increases the value and safety of your home.
Does this mean you should go out and get your roof replaced on a whim? Definitely not. However, at a glance, your roof says a lot about your house. A roof that is well-maintained represents a secure household: and anything less than that can be very troubling.
So whether you are in the market for having some repairs done or are unsure about replacing your roof, don't worry. You can do research on what you may need but it may be a better idea to have us do the legwork instead. Our team of highly experienced residential roofs will assess your situation quickly to ensure that you receive precisely what you need and stay within your budget at the same time.
If you think that it is impossible to find the right balance between a roof that can stand the test of time and affordability, think again.
Important Things to Consider Before You Hire a Residential Roofer
It is not easy to decide what you want for your roof. Fortunately, we are here to help you each step along the way. For beginners, it might feel overwhelming to choose between all of the different materials and styles that are available, but making your final decisions does not have to involve rocket science. However, you do need to have something in mind at least instead of making last minute decisions. If you are having difficulties determine what kind of roof is best for you, step back and take the following into consideration based on your individual needs:
Price is Always an Important Factor
On a lot of roofing contractor jobs, the price tag is often an important issue. Of course, you want to have the sturdiest materials possible to keep your home secure, but can you really afford to that and stay within your budget?
We are able to work with almost any budget, whether it is small or large, and offer you sensible solutions that will not break the bank. Keep in mind that the amount of time you are planning to stay in your house might be the most significant factor in getting your budget ironed out. If you plan to stay in your home over the long term, then it may make more sense to spend more money as you are investing in your home's long term value.
Roofing Materials Really Matter
There are numerous materials that are available depending on your home's specific needs and your budget. Some of the most common materials include slate, tile, and metal roofing along with asphalt shingles. However, not every roof is created equal: style and sturdiness are both important factors in determining the right material for your roof. Albany residents for example, might choose durable tile or more heat-resistant materials due to the unpredictable weather. It all depends on your budget and needs.
Staying in Style
From an aesthetic standpoint, isn't a roof simply a roof? No.
You might not care about having the most stylish roof in your neighborhood, but remember that you want your roofing style to be consistent with what your neighbors' roofs look like. That is particularly true if you are planning on only staying in your house for a couple of years. If you are planning on living there for many years then you have more free reign in your choices.
If you are in doubt, you might want to check to see what type of roofing your neighbors have, and take it from there. Remember that the roof on your house is a significant factor when it comes time to sell your house. Although you might not want to copy the roof style of your neighbors' you might want to avoid having something too outrageous that could turn off prospective buyers in the future.
When it comes to the roof on your house, don't short-change yourself. You don't necessarily need to send a lot of money to secure your home, but you should be smart about how you spend your money to ensure that you get the most bang for your bucks. With our quality customer service and expertise, you will know you are getting exactly the things you need when it is time to replace or repair your roof. We offer free estimates on all jobs, so you have nothing to lose by contacting us.
Our initial free roof estimate will provide you with a comprehensive overview of everything that is needed to either replace or repair your roof. Call us today.