Roof Repair Services Albany NY
Have you ever thought about roof restoration?
What about how old your roof is, and how it has protected you for so many years, and the fact that you haven't paid a lot of attention to it?
Sooner or later, most people find themselves having to think about this, and it's a good thing. Many things can cause you to need to have roof repair, and that is why roof maintenance is so critical to avoid the often high costs of repairing your roof.
Usually, the most common problems with a roofing system can be avoided.
Over time, leaks and water damage grow slowly, and the can end up cost you a lot of money if you do not hire a roof repair specialist right away. The best type of roof maintenance is to have inspections and preventative repairs done on a regular basis. However, if you have neglected doing these things, then the next best thing is restoration.
what To Do About Your Roof Damage or Leaks
Should You Hire A Roofing Company To Repair Your Roof?
Maybe you notice that there is a leak in your roof, so you go up and inspect it, and discover there are multiple weak spots throughout the roof's entire structure.
You start to panic and wonder to yourself, "how do I let things get so bad?"
At this point, you might be thinking that you will need a completely new roof, but fortunately, that is not always necessary.
We here at Ultimate Roofing will let you know whether or not your roof is in such bad condition that it needs to have a complete roof replacement or if it is just necessary to have a roof restoration job done.
If you don't need a whole new roof, we can help to save you money.
That is why we are your No. 1 Albany roofing company and the way we differentiate ourselves from the competition. Our experience within the roofing industry has shown us that your roof's life can be dramatically extended if you have a restoration job done when it is needed.
Learn What The Key Danger Signals Are For Roof Problems
The best thing is to have roofing repairs performed before they turn into even more serious problems, so here are a couple of warning signs that can help you avoid having expensive roof repair bills:
If you into your attic following a very hard rain and discover that the area is damp or wet, that can be an indication of the start of shingles that might be getting brittle and very old or leaky shingles.
If you notice peeling or blistering paint, that could be an indication that your attic area has poor ventilation. You might need to replace or add to your current source of ventilation.
If you notice that your roof appears to have shingles that are missing, curled or cracked, that could be an indication that it is time for you to consider having your roof replaced before it's too late.
Although there are other signs besides the ones listed above, those are the most common ones that you should watch for.
We can provide you with an upgrade to your current shingle roof, and that will allow us to allow provide you with a longer warranty on labor and product.
We here at Ultimate Roofing want to ensure that you, our client, is completely aware of exactly what your roof needs, and precisely what your Albany roofing specialists are going to be doing in order to make your home just as good as brand new.
Emergency Roof Repairs Albany NY
Running a business, as we know first-hand, can be an overwhelming list of responsibilities and obligations. It is important to be able to place trust and confidence in your place of business, knowing that the roof is structurally-sound and installed to specific industry standards. The goal is to be able to focus on running and growing your business, not having to deal with maintenance and repairs on a regular basis.
Ultimate Roofing proudly offers a full suite of professional commercial roofing services to businesses in and around the Greater Capital Region. Whether you are a small business owner with a free-standing business, or you are a property manager responsible for a strip mall housing dozens of local businesses, we will deliver a roofing solution to meet your specific needs and requirements.
It is our objective to keep the entire roofing process simple. We will always communicate our process to you and ensure we understand your goals and objectives. Let us help you protect your business investment by providing you with a first-class roofing solution!
We offer the following assurances for your place of business:
Help to reduce your utility expenses and keep your building dry and comfortable
Provide maintenance and warranty solutions that will protect your property from the possibility of future damage
Provide exceptional resistance to the harsh and cold winters we can experience Upstate New York
Ensure your roofing is durable and flexible to address the hot and humid weather in the summer
Complete our work quickly, efficiently and thoroughly so it does not interfere with business operations
Remain on-time and on-budget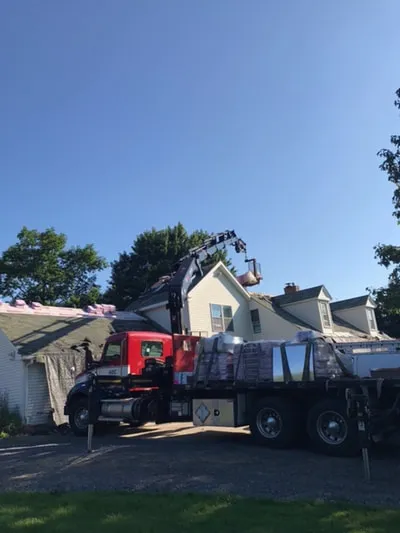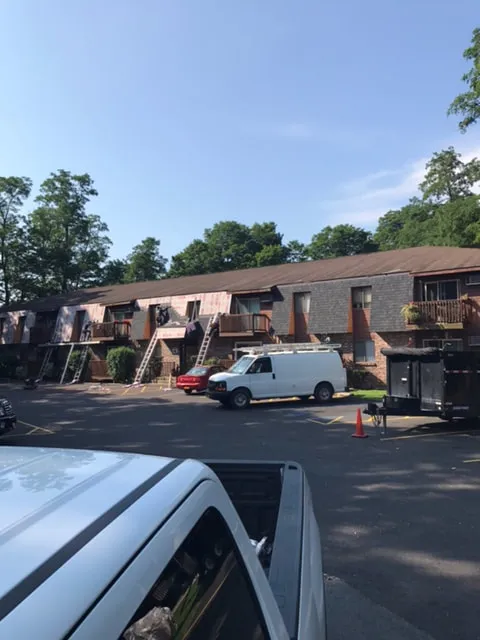 FREE Roof Inspections & Estimates
At the end of the day, a business owner simply wants to focus on revenue-generation activities. Roof problems can really be major distractions and profit busters. We fully believe it is better to change your oil rather than replace your entire engine. That said, if you have some minor roofing problems like small leaks or cracks, it is always best to have a certified roofing professional take a look at it. In the long run, this will save you substantial amounts of money. Contact us today and schedule your complimentary onsite roofing estimate!
What should give you peace of mind is our roofing specialists are available at a moment's notice. Whether it's a small issue or a major concern, Ultimate Roofing has the experience and expertise to complete your project right, the first time. Our commitment is to providing you with a cost-effective, high quality roofing solution that will give you peace of mind for years to come.
Ultimate Roofing will:
Drastically save on heating and cooling costs with energy-efficient thermoplastic polyolefin
Isolate the area of concern with infrared thermal inspections
Address ONLY the work that needs to be done based on recommendations
Reduce any risk for health concerns with affordable asbestos removal, if necessary
Avoid future damage or the potential for cracks with a flexible, waterproof membrane
Ensure your business operations are not interrupted
Provide a high-quality, affordable and professional roofing solution for your business