The #1 Trusted Roofing Company
Serving the Capital Region with Professional Residential & Commercial Roofing Services
Professional Roofers Maple Grove NY
We are honored to serve the roofing needs of the Capital Region with decades of professional service to homeowners and business owners alike. We are grateful to all of you who have entrusted us with protecting your homes and businesses.
As professional roofers in Maple Grove, it is always our mission to provide high quality roofing services at competitive prices, coupled with first class customer service and support.
If you have a concern with your roof leaking, or, are considering replacing your roof, feel free to reach out to us and we would be happy to schedule a FREE roof inspection.
We are your Maple Grove roofing company, an Owens Corning Platinum Preferred Contractor!!!
The #1 Roofing Company in Maple Grove NY
Ultimate Roofing is a professional roofing company serving Maple Grove and the Greater Capital Region. We have more than 17 years experience with both residential and commercial roofing services. Whether you have a simple roof repair or a full roof replacement, we have you covered.
We proudly offer high quality and affordable roofing services to the entire region including but not limited to: Sand Lake, West Sand Lake, Wynantskill, East Greenbush, Albia, Brunswick, Prospect Heights, Rensselaer, Menands, Albany. If you live outside these areas, contact us and we are see if we are able to offer services in your area.
We take pride in providing high quality roofing services and customer service. As your roofing company in Maple Grove with years of experience, we understand you have many different options as to whom you want to hire. We will provide you with responsive and professional service and always provide you with a comprehensive free roof inspection and NEVER pressure you into working with us. We want you to take the time you need to consider your next steps. Give us a call for all your roofing needs today!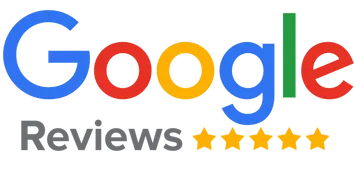 Emergency Roof Repairs | Full Roof Replacement | Insurance Claims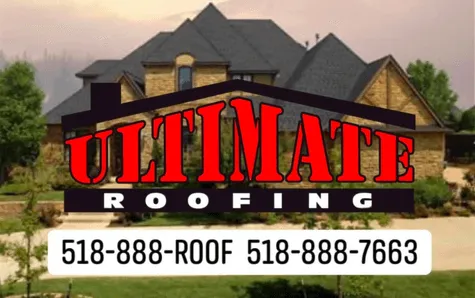 Ultimate Roofing is proud to be a full-service roofing company in Maple Grove, serving the Greater Capital Region. We offer the very best in complete roof replacement, roofing repairs or new construction. Our roofing experts would like to earn the opportunity to discuss your roofing needs and provide a free roof inspection and estimate. We can get your roofing job done in a timely and professional manner to your satisfaction. Learn more about us and our passion for providing first class services here in the Capital Region.
We install many different styles and types of roofing systems. Our team of professional technicians conduct expert repairs and are committed to using the very best in products and materials.
Ultimate Roofing has a reputation for excellence. As a local roofing contractor, we are extremely familiar with all different kinds of systems, from the old, traditional homes to newly-built ones. We have completed 1000's of installations in and around the Capital Region over the last 15+ years. We enjoy working with home owners and are the preferred roofer for some of the region's top builders!
See our gallery for examples of our work. Check out our Services in more detail.
Give us a call today & let's discuss your unique situation so we can determine a time to schedule your free assessment!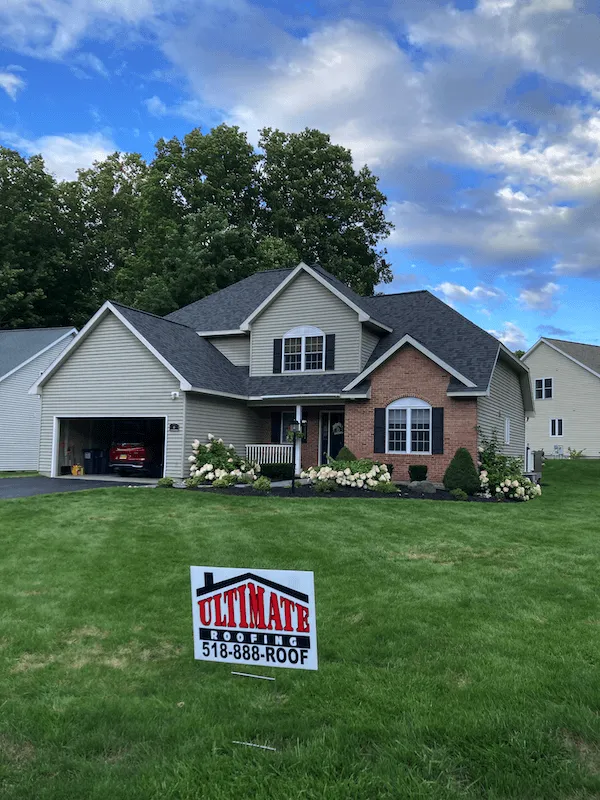 HAVE THE ELEMENTS TAKEN THEIR TOLL ON YOUR ROOF IN Maple Grove?
IS IT TIME FOR A NEW ROOF?
EXPERIENCE OUR QUALITY WORKMANSHIP AND SERVICE WITH EXCELLENCE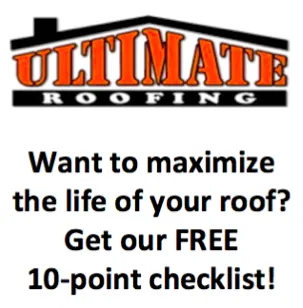 Design Your Home!!!
See what our high quality Owens Corning roofing shingles might look like on your home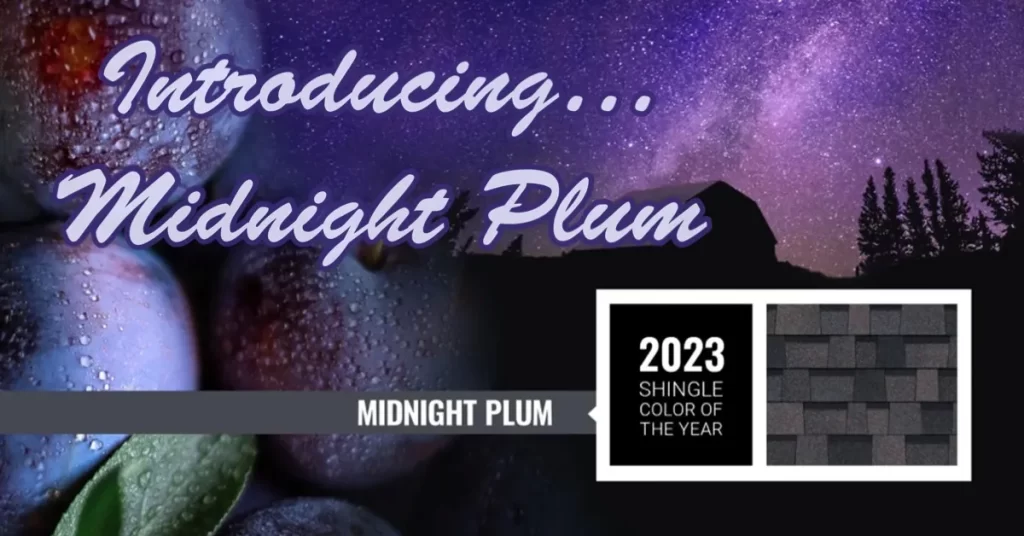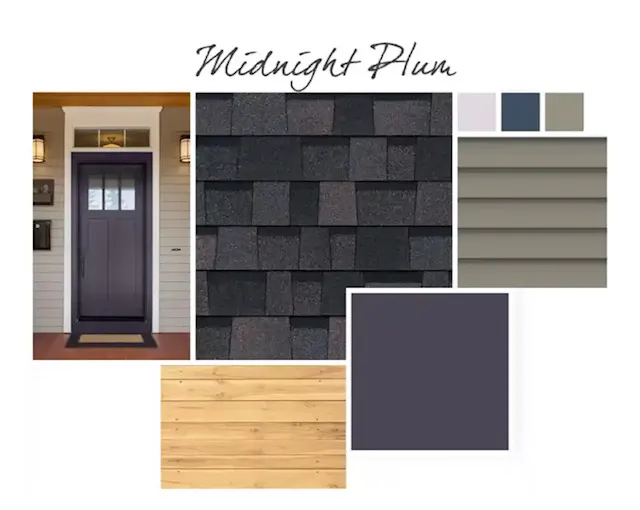 Roofing Contractors Maple Grove NY
We will take any residential or commercial roofing project from start to completely finished. We pride ourselves on providing high quality, professional residential and commercial roofing services. Your satisfaction with our work is our top priority and we will work to ensure we exceed your expectations. Our pricing model is always fair and affordable, regardless of what work your home needs: gutters, repairs, flashing, downspouts etc…
As your go-to roofing contractors in Maple Grove, we offer extensive high-quality repairs and installation to Capital Region residents. We are very proud of the skill and ability of our team, people trained to provide a first-class experience at every level. We are proud to have a team that works for you and is committed to the level of excellence you expect of your next project.
Need peace of mind? Request a FREE estimate for your next project you are considering. We want you confident in your choice for the right roofing contractor and will go the extra mile to ensure you trust your decision to partner with us.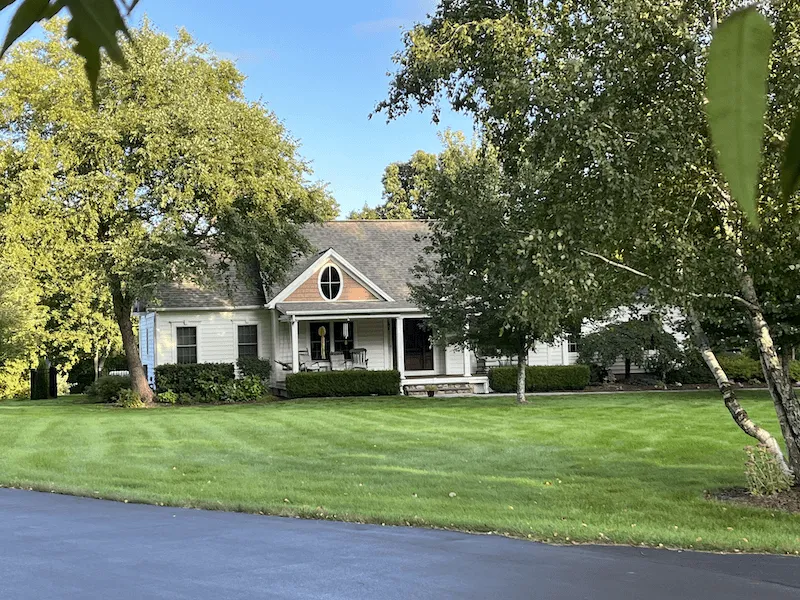 Professional Roofing Services in the Capital Region You Can Trust and Count On
Roofing Projects Gallery
Professional Roofing Services Maple Grove NY
We know that you require your roof to keep you and your family sheltered from the elements. When the weather gets a little rough and your home might experience damage of some kind, it is critically important to have a trustworthy, reliable and affordable roofing contractor that will treat your home like it's their own. You require honesty and integrity, a clear explanation of only the work you need done, not a whole replacement. Further, you might wonder if there is any significant damage that does require repairs.
Give Ultimate Roofing a call and know that we will only tell you what work should be repaired and provide you with estimates on any future considerations. We understand you work hard for your money and only want to spend it where it is absolutely necessary. Our team will provide you with a quality, thorough inspection of your home or place of business, absolutely FREE! We will check your roof and provide the repairs necessary and any ongoing maintenance that could be of help. Our goal is to ensure you have peace of mind that the work is done correctly and at a fair price.
We provide the following:
24/7 emergency roofing repair services available upon request
Repair or full replacement
Improve your property value with new installation product
Professional, courteous and thorough roofing experts who will complete your project right, the first time
Commercial Roof Replacements Around The Capital Region
Why Choose Ultimate Roofing?
Choosing a quality, affordable and professional roofing company in Maple Grove is an important decision. And, choosing Ultimate Roofing, will be a smart decision on your part. We have been in business for coming up on 10 years and know that reputation is everything. We live locally and know that the word gets around, both good and bad. Our clients have, over the years, always expressed satisfaction and appreciation for the work we do. We always go the extra mile and never cut corners. It is our goal to complete your project the right way from the beginning. Further, we invest ample time providing a functional blog which acts as a great resource to educate you on all-things roofing. Check out our blog here.
High Quality Roofing Materials
We use quality materials, including Owens Corning products that should give you confidence in our capabilities. So, if you are in need of some simple repairs or require a full replacement, know that Ultimate Roofing will treat your project like it was being done on our own home. Listening to your concerns and understanding your unique situation is important to us. We will work with you and your insurance company (if required) to expeditiously complete your project on time and on budget.
Delivering High Quality Customer Service
The Ultimate Roofing philosophy is always "beginning with the end in mind."
In other words, we look at what we want your project to be when it is completed. We consider your appreciation and satisfaction to a job being well done. We think about the type of communication necessary so you feel involved and knowledgeable every step of the way.
In the end, it's about making sure you are extremely pleased with the work we do and are so thrilled, you might consider sharing your positive experience with friends and family. We appreciate referrals like any business and will work hard to give you something great to say!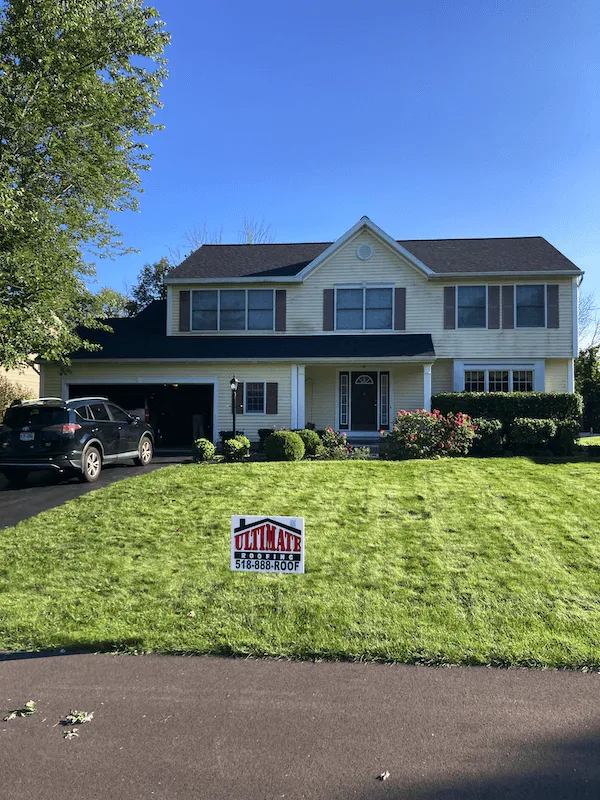 Professional Roofing Services in the Capital Region You Can Trust and Count On
Trusted Roofing Professionals Maple Grove NY
Just a reminder…we will provide you with a free estimate AND a free inspection.
No strings attached.
We are not in business to take advantage of you. We simply want the opportunity to earn your trust and respect and to experience how we do business. It is important that you know we put you first and will always work to communicate at every step of the process to ensure you are completely satisfied.
When we have properly inspected your home and gathered the information we need, we will promptly provide you with a final estimate for the project at hand. You will never see overcharges, hidden charges or those hidden "gotchas" from Ultimate Roofing.
What you see first is what we deliver, and MORE!!!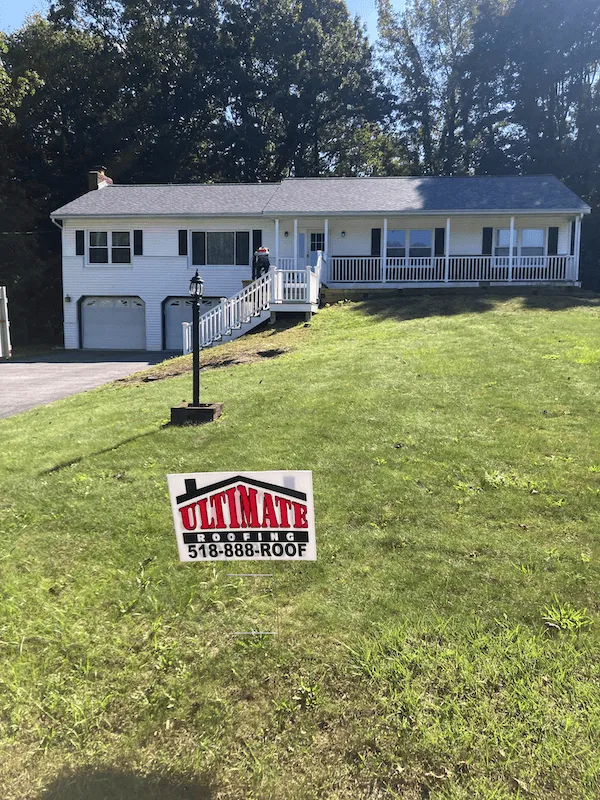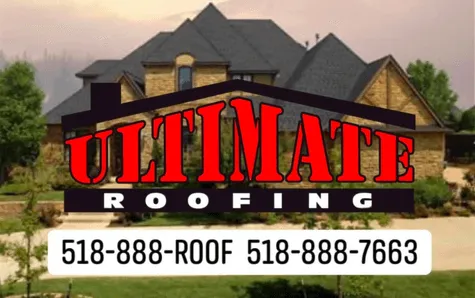 Ultimate Roofing is proud to be an Owens Corning Roofing PLATINUM Preferred Contractor
The Ultimate Roofing Satisfaction Guarantee
Satisfaction Guaranteed! Ultimate Roofing guarantees your satisfaction with the work we perform and complete on your home. We proudly stand behind our warranty program and will ensure you are completely satisfied. No questions asked!
Should an issue or problem unfortunately arise, we ask you promptly give us a call an we will come out to assess the situation. Whatever the issue, we will work quickly and diligently to resolve the matter.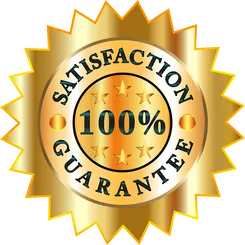 Our Service Area
We at Ultimate Roofing are proud to provide professional residential and commercial roofing services to Maple Grove and the Greater Capital Region.
Whether you need a minor roof leak repaired, an inspection to ensure the integrity of your roof is intact or, perhaps, a full roof replacement, we can provide all of your roofing needs.
We service the greater Capital Region and the following areas: Sand Lake, West Sand Lake, Wynantskill, East Greenbush, Albia, Brunswick, Prospect Heights, Rensselaer, Menands, Albany.